Volunteers
"Passion is the biggest thing that drives Patriot PAWS, both in our Employees and our Volunteers."
– Terri Stringer
Just a moment of your time can help us save lives, one Dog at a time.
Patriot PAWS Service Dogs began with a calling on Lori Stevens' heart and the help of 4 gracious volunteers.  Fast forward to today and we have over 300 active volunteers helping us to fulfill our mission.  We couldn't do what we do here without the help of those who so graciously donate their time and talents.  If you're interested in becoming a Volunteer for Patriot PAWS, click the link below! From writing Thank You notes to Puppy Raising full time, there is a way for everyone to become involved.  
Volunteer Puppy Raisers live and work with a service dog in training in their homes for an extended period. Puppy Raisers are instrumental in teaching our service dogs in training how to live in a house or apartment environment, how to go on daily errands, and potentially go to work with their Raiser.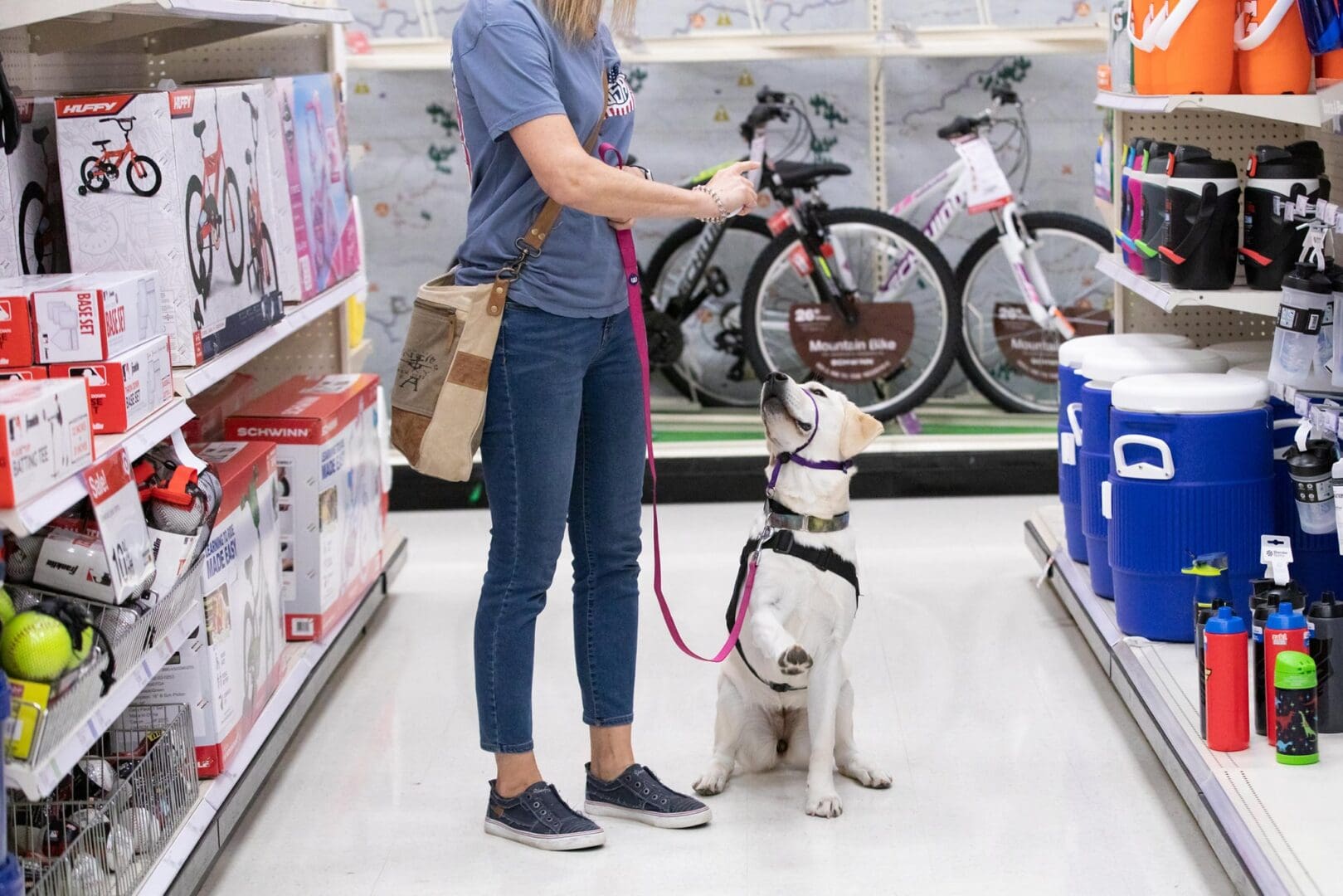 Volunteer in our Kennels!
Our kennels are a beautiful, state-of-the-art facility that's home to up to 30 of our adorable pups in training. And we couldn't do it without our amazing Kennel Volunteers. From washing puppy blankets to doing fun enrichment activities, there's always something for our volunteers to do and help us create the best environment possible for our Service Dogs in training.
Become an Administrative Volunteer!
Here at Patriot PAWS, we are so blessed to have individuals who donate their time in a variety of capacities.  In addition to Puppy Raising, or helping out in the Kennels, we also offer Administrative Volunteer Opportunities.  Our Administrative Volunteers help us perform important tasks such as filing paper, writing Thank You notes to donors, and even helping us to log donations!  Our Administrative Volunteers aid us tremendously in performing important clerical tasks so our staff can dedicate their attention towards completing our mission.