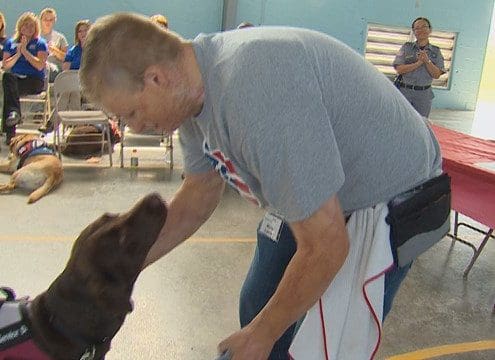 GATESVILLE – Inside this women's prison North of Gatesville, two people with very different lives will forever be connected by a dog named Stan.
Inmate Nicole Windham's five DUIs got her a sentence of 13 years.
"If you don't take responsibility for it and say, 'I got myself here,' and humble yourself – that's been the biggest thing, humbling yourself from wherever you came from," Windham said.
See the full story and video here.
www.wfaa.com