FOX 7 Tommy is back in Austin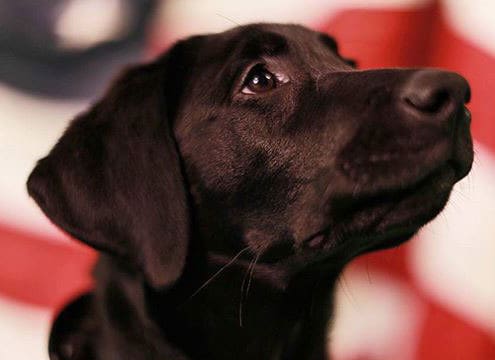 Fox 7's favorite service dog is back in Austin. He's in the Capital City on behalf of Patriot Paws to help get a law passed.
His first stop was for an event with the Texas Federation of Republican Women. With Tommy as the celebrity guest at Belles n' Boots, the group kick-started their campaign to raise $30,000 to sponsor a service dog through Patriot Paws. "We believe so strongly in the men and women that give so much for our country and sacrifice for our country," says Theresa Kosmoski, President of the Texas Federation of Republican Women. And she adds, "and if there is something we can do to help them and pay them back for protecting our freedom and protecting our liberties, this is the least we can do."
On Friday morning, Tommy will stop by the Fox 7's studio for Good Day Austin, between 7 and 8. Then he's headed over to the  before he heads over to the capitol with members of the Texas Federation of Republican Women to lobby for HB 996. That bill would regulate the service animal industry.
"Unfortunately there are unscrupulous people, like there are everywhere, who will come in and say I'll take care of your dog if you pay me $10,000 who will have a veteran pay them an enormous amount of money and just give them a dog that's not even potty-trained," says Patriot Paws ambassador Jill Tate, adding, "so we want to have put in a little regulation in that says dogs have to meet a certain standards. and if you pay for a dog, and those standards aren't met, you can get your money back."
HB 996 was authored by Texas State Representatives Giovanni Capriglione,  Ina Minjarez, and Drew Springer and has been referred to the House's Licensing and Administrative Procedures committee.
The Texas Federation of Republican Women is accepting donations towards their Patriot Paws sponsorship. They are asking for the donations to be earmarked as, "Donation to be earmarked for Patriot Paws Sponsorship"
Click on the link below for the full story.
http://www.fox7austin.com/news/local-news/246828459-story