EnableComp Is New Dog Sponsor!

Check out one of our newest Dog Sponsor Partners.  EnableComp named the puppy they are sponsoring, Lex, to represent the compLEX claims they handle for hospitals across the country.  Good boy, Lex!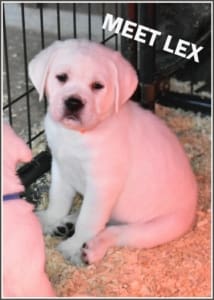 Click here to read about how EnableComp is helping us train dogs for disabled veterans.