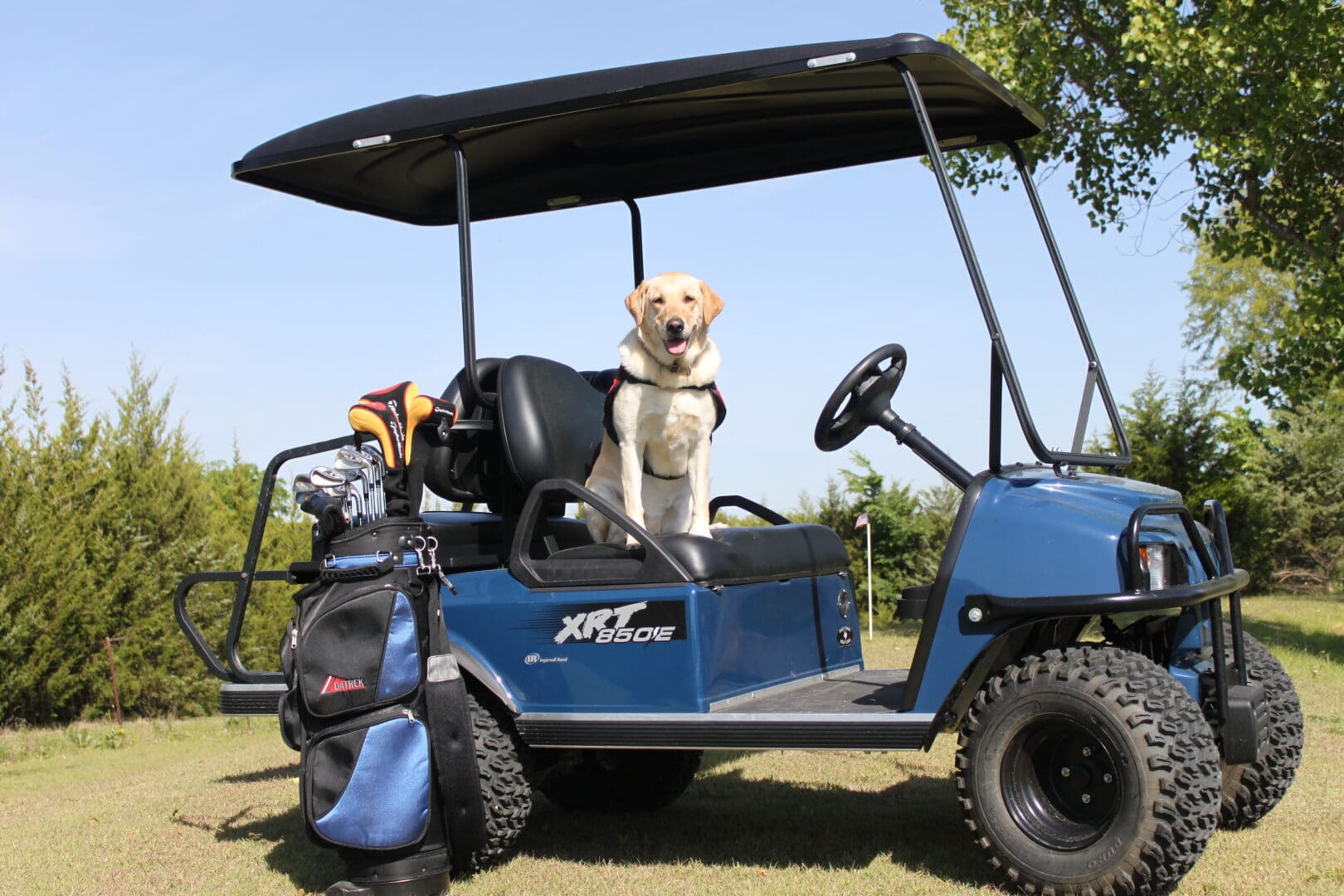 The Dallas Assembly of the Brotherhood of St. Andrew and Patriot PAWS Service Dogs are gearing up for the 7th Annual Charity Golf Tournament on Tuesday, May 15th at Firewheel Golf Park in Garland. The tournament is a 4-person Florida Scramble format with all proceeds going directly to Patriot PAWS.
The Patriot PAWS Charity Golf Tournament has been the Brotherhood's primary fundraising event for the past six years and has raised over $90,000 to help the Rockwall, TX-based non-profit. The mission of Patriot PAWS is to train and provide service dogs of the highest quality at no cost to disabled American veterans with mobile and other disabilities, in order to help restore their physical and emotional independence.
"We are so grateful to The Dallas Assembly of the Brotherhood of St. Andrew," said Patriot PAWS Executive Director and Founder, Lori Stevens. "This wonderful, generous group has been a good friend to Patriot PAWS for many years and we simply could not do what we do without their support."
Tournament day check-in and registration begins at 11:30 am, and tee time is 1:00 pm. The entry fee for individual golfers is $135, and includes cart fees, driving and putting ranges, Chick-fil-A box lunch and Awards Dinner. Corporate, individual, and team sponsorships opportunities are available. Donations are welcomed and appreciated.
For registration, sponsorship and more information, please visit http://www.brothersandrewdallas.org/bsta-store/ Questions? Please call Jim Vineyard at (214) 862-7272.