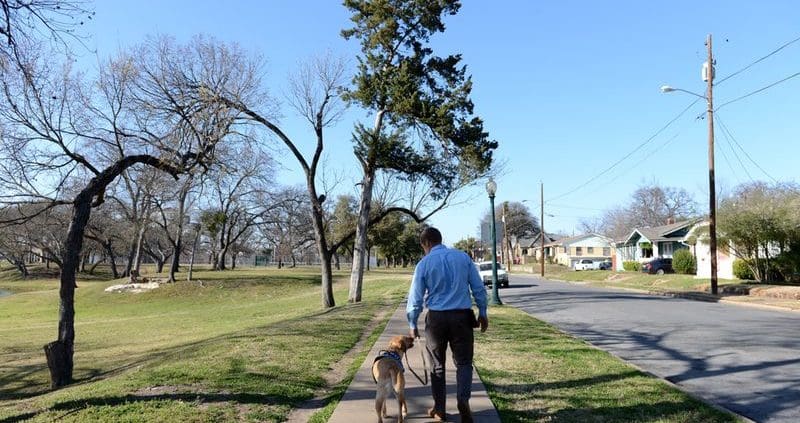 Rose Baca – neighborsgo staff photographer
"For some veterans, the dog can help a person go out in public. But for me, Gunny helped me go home," said Deweerd, a fourth-grade bilingual math and science teacher at Duncanville's Charles Acton Elementary School. "Work was a good release for me because I was around people and kids. I liked going to work. What I didn't like was going home to an empty house."
Storms terrified him.
The sound of thunder brought Dustin Deweerd back to the bombs that woke him from the mud compound in Afghanistan where his unit lived.
Nighttime was the worst.
His Duncanville home was too quiet with too many opportunities to relive the two years he spent overseas in Iraq and Afghanistan.
But Deweerd said his match last May to Gunny, a 3-year-old Labrador service dog, has helped the soldier calm his battle with Post Traumatic Stress Syndrome.